This weekend on 24th Oct 2015 fresh morning we started with our new MVC training from our Sir Mr. Pradeep. After settling down with system requirement and essential software installation in candidates laptop class started with brief introduction of candidate so that our trainer gets idea to start the training topic trainer touch based with very basics of MVC as candidate were very new to MVC.
After finishing basics trainer started with our project goal giving overview structure to execute our project. With project execution important fundamentals of MVC were also covered so that candidate get theortical understanding in order to implement in project which we are going to built upon. Trainer executed step wise and ensured the same to done by candidate and in case of difficulties and error issues caused were solved with explanation. After completion of each module answers were given to candidate's question. As the class were interactive each module became interesting to learn. Tea break was given before and after lunch so that attendees stay active without getting tired as session was going to be last long for 8 hrs. At the end of first day strictly recommendation was given to go home and practice so that next day all queries arised during self-practice can be answered.
After finishing day 1 next day on 25th Oct 2015 started with last day revision and doubt solving there started with remaining pending advanced modules so that project is accomplished. For support trainer's email ID, contact number was shared so that any issued faced in their Live Project they can get guidelines from trainer. We also add new candidate to our StepbySchools.net's WhatsApp group of MVC where we also have our ex-students of past batches. So any new questions or queries asked get addressed and answered with it and individual can tune himself to MVC practically.
MVC training for 2 days is what we assure our participants to go home with a knowledge to develop their own application with best practice using all the available concepts available in MVC.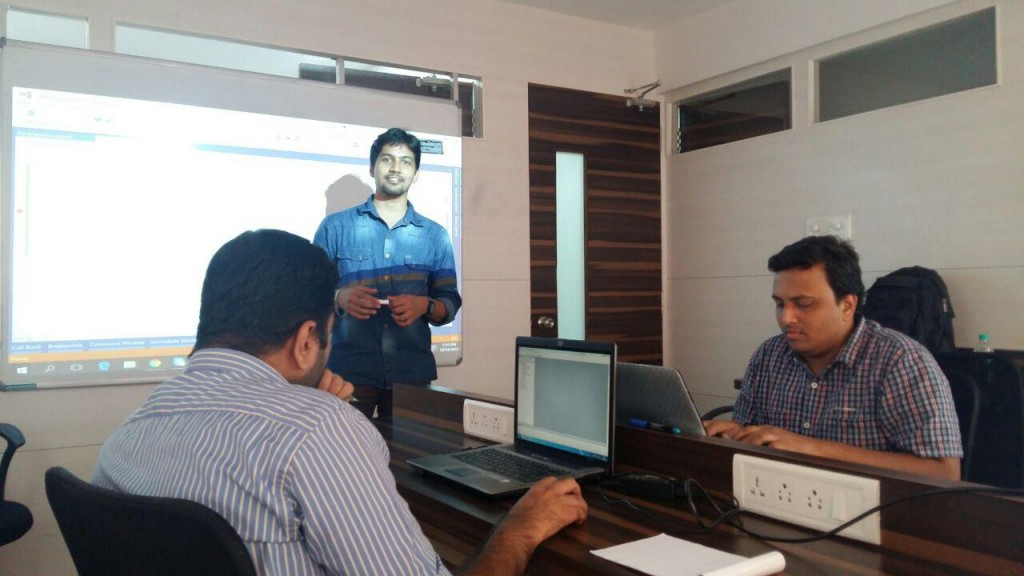 This is what we hope from our trainings that the candidate will have a good hands-on on concepts behind MVC. Active participation is what we expect and that is what I had seen in this session with good questioning skill. I thoroughly enjoyed it and hope this training ended up adding a skill in the list for the participant as well.
In case you had anything to share with us you can reach us at
trainer@stepbystepschools.net
If you are willing to attend then do not miss upcoming batch Learn MVC, Angular in 2 days with a Project in Mumbai with us.
Comments
comments