One of things which is very difficult in Angular 2 is to identify the root problem of error. So when you see a nasty Angular error in your browser UI as shown below do not get panicked. See that small ERROR -> that points where the error is.
Developers are always developers.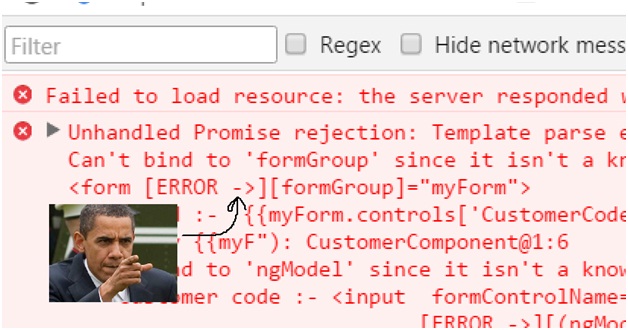 Do not miss our next MVC core and Angular 2 Training in Mumbai happening next week Saturday and Sunday.
Comments
comments