One of the common questions asked by people who come for Angular training in our Mumbai training institute is "How is the job market of Angular in Mumbai". Will it be helpful ?.
Below figure says it all. At this moment when I am writing this article there are around 1000 active jobs ONLY IN MUMBAI. Angular is around 7 years now ( adding up AngularJS also) and it has gained quiet a respect in the industry. With Angular 2 and 4 coming in developers gave a standing ovation for it.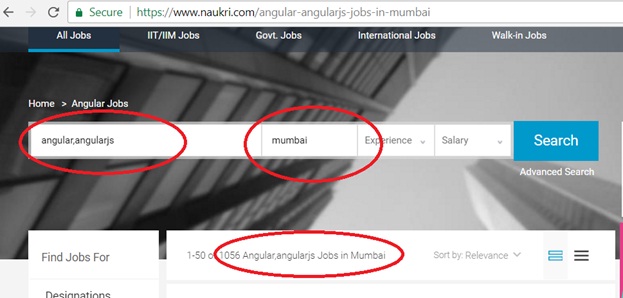 So either your back end can be Java or C# or Express node , but the front end market for now is almost captured by Angular.
If you look at the rise of Angular in Stackoverflow which is very genuine resource to anticipate how much a technology is rising. Below is what I got from their insight stackoverflow tool. Its launched in 2016 and its going crazy. I am not saying it will keep rising like this 😊. Every thing what goes up comes down one day. But a smarter developers hits and cashes at the right time.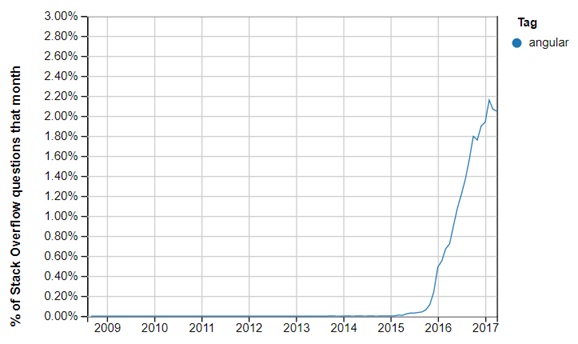 In short angular job marketing in Mumbai is quiet booming and we expect it to continue like this for atleast 2 years.
Want to get upgraded to Angular , visit our Angular training institute in Mumbai we have training coming this Saturday and Sunday. Visit here for the complete syllabus and course fees.
Comments
comments